Dear Success minded online entrepreneur,

Guaranteed Dynamic Professional Website + First Page Search Engine Rankings
If you've been struggling to build and control dynamic, professional, money making websites that would be your business cash cow, that would increase your sales and that would make you smile to the bank.

If you've been struggling to make any money whatsoever online or to attract targeted traffic to your website, then read on...

You see I know first hand what it's like not to be able to build by yourself a worldclass dynamic website that is able to attract qualified traffic to your business.

Now that you already have a website or perhaps you are struggling to build your website or perhaps you are struggling to make sales, despite all your efforts to make continuous sale, what is probably missing in your not making money is "Targeted traffic" of attracting your prospective customers, who are eagerly waiting with cash in their hands for your products/services or that are probably buying from your competitors.

In my over 10 years online, I have helped hundreds achieve success and generate many thousands of business leads. Now I can do the same for you. To get started, just fill in your details below, and I'll get back to you right away.

Right now, I want you to know that your prospective customers are actively Googling for businesses like yours - but your competitors are stealing all the profit, Just because You Do Not Know The Quick And Easy Way On How To Build For Yourself An Interactive, Dynamic Website To Generate More Traffic To Your Business In Order To Make More Money. I want you to also know that "No traffic - No sales, No sales - No business and No business the business closes down"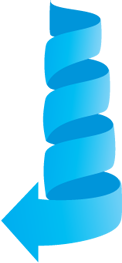 Olayinka Abiodun Copyright protected. 2016
This seminar can help you get all the qualified leads you need to explode your business and take your profits to a higher level. You will be able to get your website onto the first-page of search engines like Google, Yahoo and MSN within 30 days - or you get your money back.

In this no stories, just straight to the point practical training seminar you will be taught the easiest method of what I have been doing to chunk in millions of naira in sales.

I will only be teaching you what I know and what I do to make money and not theories like what the others teach. I will be teaching what the successful online marketers do and NOT what they say.

By the time I am done with you, your friends and neighbours would almost swear that you have become a drug baron or an armed robber, your bank manager would specially visit you for a chat about the recent rise in your cash inflow.

Your long lost friends/lover would come looking for you to see for themselves your new status. Your story would change from stories to glory and where you have been asked "who are you"? you would be asked "how are you sir/madam"?
Don't lose any more sales... make informed decision NOW and attend my seminar, and I will put you on the fast track to success. You will learn how to:

Optimize your existing web site (or build a new one) to maximize your search engine rankings and explode your web traffic
Create a bonus expertly-optimized web site at almost no cost to double your business leads
Build several backlinks (Google loves backlinks) to accelerate your rise to the top of the search engines

And many more.... Put in your details and see more benefits/details about the seminar
I Want You To Know That Making More Sales Is No Accident. Come, Let Me Show You The Truth About How To Generate More Traffic In Order To Make More Money. So If You're Really Serious About Wanting To Make More Sales With My Jealously Guarded Secrets then DON"T MISS THIS SEMINAR ... You Are Guaranteed To Make More Sales -- Or We Pay Back!
Read more
So, now that you are serious about making good money this year and even beyond,
Submit your details to get more information NOW !!.
You will see more verifiable proofs, personal websites, google rankings, pictures, bank accounts etc
Here is FREEDOM At Last
Great New Discovery Helps You Build And Control Your Dynamic Website Content Without Any Website Designer. With Our Super Easy Software
Attend My 2 day CSM + SEO Practical Seminar and Discover How To Build Your Dynamic Website Under 24hours - Guaranteed
Note: If you fail to attend this training, you have a 90% chance of never being able to make more money with your website. Before you begin, if you're NOT 100% serious about building and controlling your website, DO NOT read another word. Only read on if you plan to put into action, everything that you will be taught at the seminar.
Subject: Wanted - skeptics that would be my word of mouth advertisers
Learn How To Use My Super Easy Website Builder Software To Effortlessly Build Highly Interactive Website Without Assistance. Also You Will Learn How To Generate More Targeted Traffic to Your Website In Order To Make More Money
* How do I get more targeted traffic to my website and how do I make money thereby?
* How do my website appear on the 1st page in google?
Copyright Protected © 2004 - 2016 P.C. Controllers Ltd ®
Advertorials