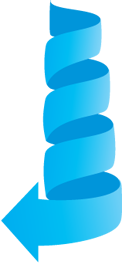 Here is FREEDOM At Last
Great New Discovery Helps You Build And Control Your Dynamic Website Content Without Any Website Designer. With Our Super Easy Software
Attend My 2 day CSM + SEO Practical Seminar and Discover How To Build Your Dynamic Website Under 24hours - Guaranteed?
Note: If you fail to attend this training, you have a 90% chance of never being able to make more money with your website. Before you begin, if you're NOT 100% serious about building and controlling your website, DO NOT read another word. Only read on if you plan to put into action, everything that you will be taught at the seminar.
* How do I get more targeted traffic to my website and how do I make money thereby?
* How do my website appear on the 1st page in google?
GUARANTEE
Not only would you be entitled to get your money back you can also keep the training manuals, the software and any other material that would be given to you.

However on your own part you are required to put into practise what you have learnt and be able to show the efforts you have put into the project to ease your process of getting back your refund.

Your investment in this seminar is RISK FREE!

Terms and conditions of guarantee

1. That once you receive our software activation code your warranty expires and you cannot get back a refund.

2. That you are to show proof of the use of the software for at least 4 weeks to build a website without success before you can get a refund

3. That there is no money back guarantee for our home study pack and video tutorials because once delivered the software is activated and the video tutorials cannot be recalled back amongst other logistic issues.
Copyright Protected © 2004 - 2016 P.C. Controllers Ltd ®
Advertorials