Note: Before you begin, if you're NOT 100% serious about getting your website to the top of Google and the other major search engines, DO NOT read another word. Only read on if you plan to put into action, everything that you will be taught at the seminar.
Corporate Head Office:

P.C. Controllers Ltd
7, Yinusa Adeniji Street,
Behind Unity Road,
Off Toyin Street,
Ikeja, Lagos,
Nigeria.

Tel: 01-7914649, 08088340051, 08033235168
(Call time M - F, 9am to 5pm ONLY PLEASE)
Please note: visit to our office is by appointments only

Email : info@pccontrollers.net
Great New Discovery Helps You Start An E-currency Trading Business, Build A Dynamic Website Targeted At Generating More Traffic In Order To Make More Money

Attend My 3 in 1, E-currency Trading + Dynamic Website + SEO Practical Seminar For 2 days and Discover How To Make 99% LOSS PROOF Unlimited Profits Within Weeks - Guaranteed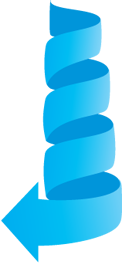 Copyright Protected © 2004 - 2016 P.C. Controllers Ltd ®
Advertorials
Please enter your prefered date of training
* In this global financial crisis, what business can I do without stress?
* How do I build a dynamic website solely by myself?
* How do I get more targeted traffic to my website and how do I make money thereby?
* How do my website appear on the 1st page of google?