Note: Before you begin, if you're NOT 100% serious about getting your website to the top of Google and the other major search engines, DO NOT read another word. Only read on if you plan to put into action, everything that you will be taught at the seminar.
PAYMENT INSTRUCTIONS

Fee: N50,000 only for one on one training
Call to book an instant appointment, make payment and come to our office on the day of the training with your deposit slip.

Fee: N45,000 for group training of not less that 3 to 5 persons

Bank: To be given
Account no: To be given on request
Account name: To be given on request

Send an email to info@pccontrollers.net with the following information: Name, Branch Paid Into, Amount Paid, Deposit Slip Number, Date of Payment, GSM Number and ALL necessary and useful information. Once payment is confirmed, an email/sms would be sent to you notifying you of the seminar details
Great New Discovery Helps You Start An E-currency Trading Business, Build A Dynamic Website Targeted At Generating More Traffic In Order To Make More Money

Attend My 3 in 1, E-currency Trading + Dynamic Website + SEO Practical Seminar For 2 days and Discover How To Make 99% LOSS PROOF Unlimited Profits Within Weeks - Guaranteed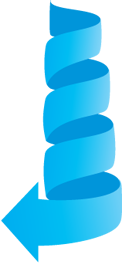 Copyright Protected © 2004 - 2016 P.C. Controllers Ltd ®
Advertorials
* In this global financial crisis, what business can I do without stress?
* How do I build a dynamic website solely by myself?
* How do I get more targeted traffic to my website and how do I make money thereby?
* How do my website appear on the 1st page of google?